This is a fun photography course with no pressure. You can live anywhere the postman delivers, and be any age from 16 to 116.
You'll graduate with a Diploma in Digital Photography for Beginners. Plus the knowledge necessary to apply for interesting jobs in photography, if you want to. Or earn a second income as a photographer. Website makers are always looking for new photos on a huge variety of subjects.
Look in COURSE CONTENTS to see the interesting topics you'll learn about. Even if you don't have much photographic knowledge now, you'll develop confidence and camera ability as you take photos for each assignment.
This digital photography course is not simply about learning how to take better photographs.
Yes, you will. But it's much more than that. You'll understand what you're doing. You'll learn how to get the most out of your camera – whatever the brand, size and model. You'll discover what all the gizmos are for and how to use them!
That's EXACTLY what you want, isn't it?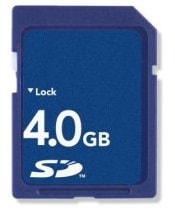 This course is not simply about the theory of photography. There are practical assignments to do, without any travel. Photography is fun. It's also about getting your photographs published so you get paid – if you want to. The people who buy your photos could be in Napier, Nagasaki or at National Geographic. Wouldn't that be nice.
The Digital Photography for Beginners course shows you how to get photographic ideas, how to 'capture the moment'
and how to turn your photos into prints customers will be pleased to buy, frame and hang.
You'll also learn the business side of selling your photographs, how much to charge etc.
Complete the short form below to download the prospectus because it gives you complete information on the Digital Photography For Beginners training course, including tuition fees. (All fields are required).
The Enrolment Application is contained within the download and is also available online. Please call if you have any questions. Toll Free: 0800 80 1994 International: +64 9 272 3974.