Freelance Journalism & Non-Fiction Writing Course.
If you have some basic writing skills already, you can become: a non-fiction writer, ebooks author, and/or freelance journalist reporter – all within a year. This training course will teach you how to become a paid writer. Graduates will have the skills to work in journalism, or write at home as a freelance author. The choice is yours. Call 0800-801994 and let's chat about your aspirations and options.
Freelance Journalism is about writing non-fiction. When you're a trained non-fiction writer and you want extra cash, you simply write something informative (we show you how) and send it to a newspaper, magazine, website or blog (… maybe even start your own blog), and uploading your ebooks on Amazon is the ultimate path to earning a passive income!
We teach the most widely acclaimed journalism and non-fiction writing course in New Zealand.
Why are some writers more financially successful than others? Because they know how to go about it. The world of media in the 21st Century has changed!Newspapers, magazines and websites require freshly written articles every day. Each one offers a unique opportunity for freelance writers to earn money.
This course will teach you how to write like a professional – You CAN earn money writing at home.
Are you interested in: Food? Travel? Music? Technology? Write about what you know. The Freelance Journalism & Non-Fiction writing course shows you how to develop ideas and turn them into published articles along with teaching you the business aspects of writing too.
Jill has been editor of six magazines covering architecture, travel and lifestyle. These include Aorangi, AA Traveller, Third Age, Home & Building, Motorhomes, Caravans & Destinations, and the Air New Zealand inflight magazine – of which she was the editor for 11 years. She has also been a freelance contributor to many New Zealand and overseas publications and written four travel books. Her book 'At Home On The Road' won the inaugural Whitcoulls Travel Book of the Year award.
Jill was the joint founder and a past president of the New Zealand Travel Writers Association. She has travelled widely in New Zealand, Australia, South America, Europe, Great Britain, North America Africa, India, China and Indo-China. Jill tutored in travel writing and creative writing at University of Auckland Continuing Education for many years.
She is a popular guest lecturer at tertiary venues around New Zealand and she now tutors NZIBS students in Freelance Journalism and Travel Writing & Photography. Many students who have attended Jill Malcolm's training courses have gone on to enjoy their own successes in publishing.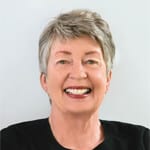 Jill Malcolm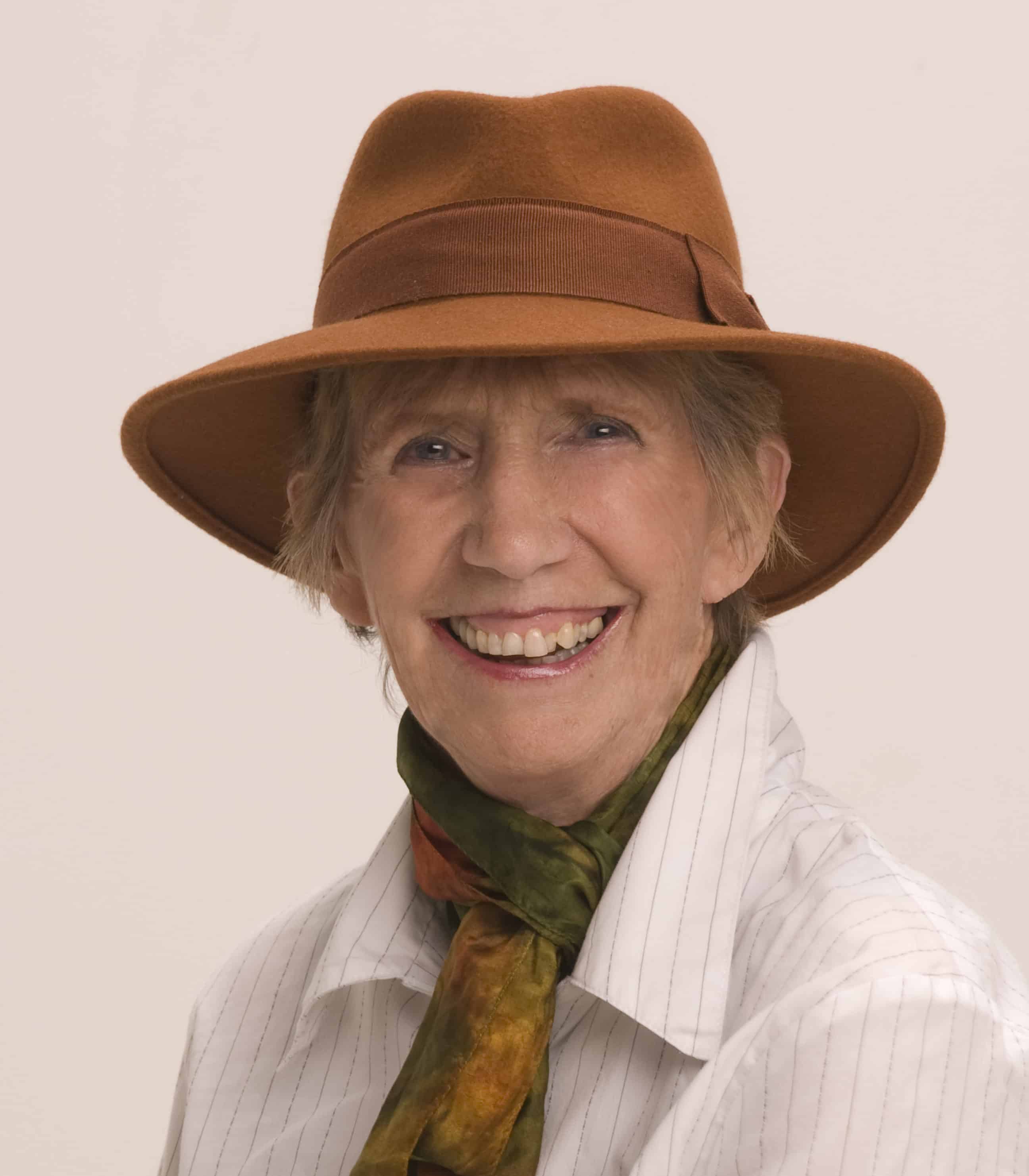 Joan Rosier-Jones
Joan is a professional writer, teacher, lecturer and mentor to new writers. Joan has been a travel agent and extensive world traveller. Joan has been our tutor since 1996.
Her skills cover creative writing, journalism, family history and play scripts. During 1999-2001 Joan was President of NZ Society of Authors. This required her to travel widely and represent NZSA authors in dealing with publishers etc.
Joan's own work includes these novels: Cast Two Shadows, Voyagers, Canterbury Tales, Mother Tongue and her latest novel, Yes; a play: The Stars Go Down; instructional guides for writers: Writing Your Family History and So You Want To Write. You'll find Joan very patient and helpful.
1. NEW OPPORTUNITIES IN A CHANGING MARKET
2. WHAT YOU NEED TO SUCCEED AS A FREELANCE JOURNALIST – PART 1
3. WHAT YOU NEED TO SUCCEED AS A FREELANCE JOURNALIST – PART 2
4. SELLING YOURSELF AND YOUR WORK
5. RESEARCH AND INFORMATION SOURCES
9. HAVING YOUR WAY WITH WORDS
10. DEFAMATION AND COPYRIGHT
11. FREELANCE NEWS AND FEATURE WRITING
12. COLUMNS, REVIEWS AND SPECIALIST SUBJECTS
13. WRITING FOR NEWSPAPERS
14. WRITING FOR THE MAGAZINE MARKET
15. ELECTRONIC JOURNALISM
17. TURNING LOSERS INTO WINNERS
18. A FINAL REVIEW OF THE BASICS – THEN FORWARD TO SUCCESS
.

"The Freelance Journalism Course pretty much covered everything I wanted to know in about the right amount of detail. I was required to use my skills and knowledge as I was learning and I got
very good advice and support from my tutor."

Thomas Doudney of Christchurch

.

"I enjoyed the Freelance Journalism Course thoroughly. It helped me to find out where my writing talents lie. I learned how to produce professional copy and how to approach editors. It also gave me the opportunity to have my writing assessed by a professional writer and I would like to extend special thanks to David Pardon for his advice, constructive criticism and, on occasion, praise."

Lesley Webb of Northland

.

"Whilst doing the Freelance Journalism Course I acquired the appropriate skills and language necessary. The samples of quality journalism provided throughout the course, which explained the content of the tutorial in a practical and enjoyable way, were excellent. The feedback from the tutor was constructive, honest and encouraging."

Pamela Phelan of Christchurch

.

"I would like to thank you for the very worthwhile opportunity received from studying the Freelance Journalism Course. I learned heaps and felt great satisfaction in completing my assignments and in having a finished product! The feedback from my tutor was very constructive and I thoroughly enjoyed the review writing and beauty therapy interview."

Libby Kissick of Putaruru

.

"The aspects of the Freelance Journalism that I liked best were the fact that the lessons summed up important information in a small package. The feedback from David Pardon was excellent and his opinion was well received and constructive. The assignments were well presented and for the most part easy to understand, while challenging. I found the Student Discussion Board a very helpful tool and a good place to find out about other students problems/successes."

Praneel Hira of Auckland

.

"The aspects of the Freelance Journalism Course which I liked the best were the fact that whenever I called the office, staff members were really friendly and helpful. Any request I made was responded to promptly and I appreciated the four-month extension I received. Everyone was flexible and happy to assist and I appreciated the courtesy call from the Institute which I received some time after I started the course. I think it is a great course which has really given me a lot and I would certainly recommend it to others. I found it pragmatic – which really suited me. My greatest praise, however, goes to my tutor David Pardon who is a great bloke and a wonderful teacher."

Lynn Whitehead of Auckland
More Testimonials
Complete the short form below to download the prospectus.
The Enrolment Application is contained within the download and is also available online.
Please email ([email protected]) or call if you have any questions. Toll Free: 0800 80 1994 International: +64 9 272 3974.
We have been operating for more than 25 years and have thousands of graduates all over the world. Our courses are conducted by correspondence. You decide when and where you study. The course material (including books) is sent to you, and you submit your assignments regularly. You don't have to take time off work or travel to classes.